Top Cases For Electric Violins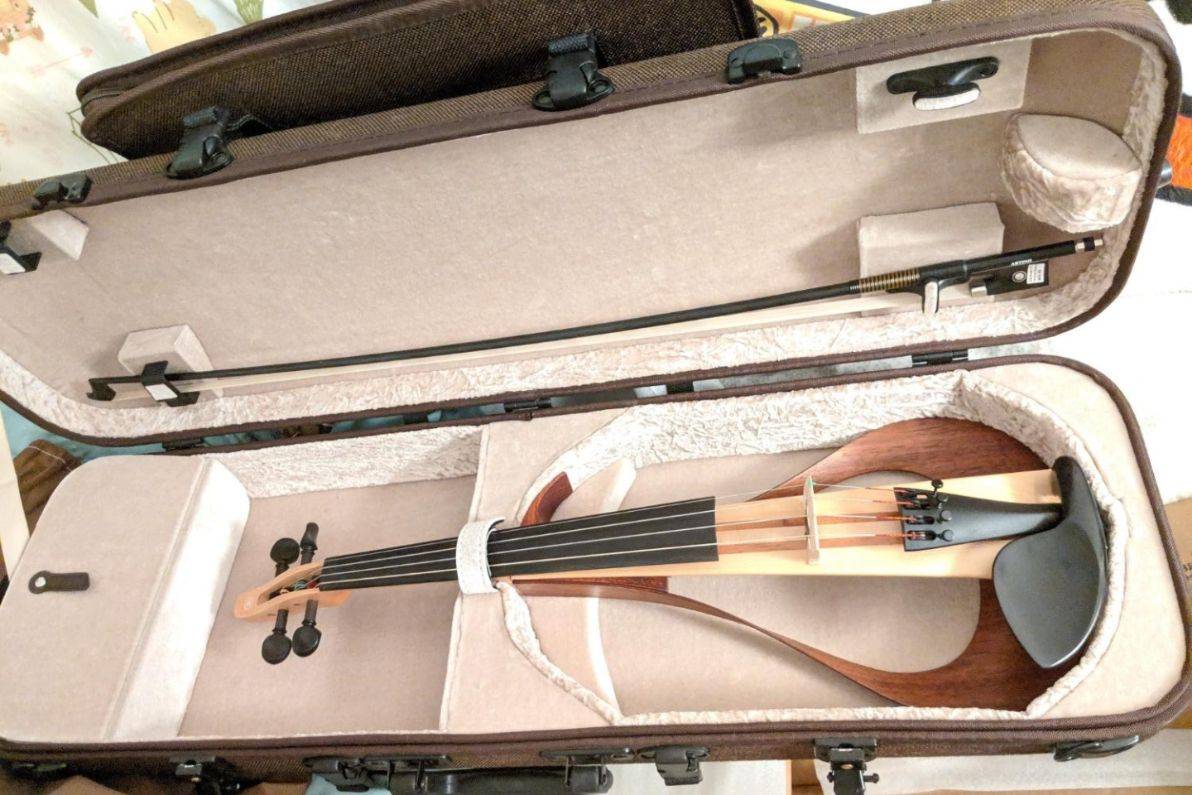 Electric violins have been growing in tremendous popularity over the past few years. Their unique shapes are attracting a lot of attention. And with advancements in technology, the sound of these instruments are only getting better.
However, finding cases for these uniquely shaped instruments can be a little challenging. Almost all violin cases are designed for traditional wooden violins. So the interior padding of these cases often conform to the shape of a wooden violin.
Many electric violins do not have these wooden bodies, which may cause the instrument to slide back and forth within a standard case.
Before we get to the top cases for electric violins, we'll go over some of the key features to look for in a violin case that'll ensure your electric violin is well protected.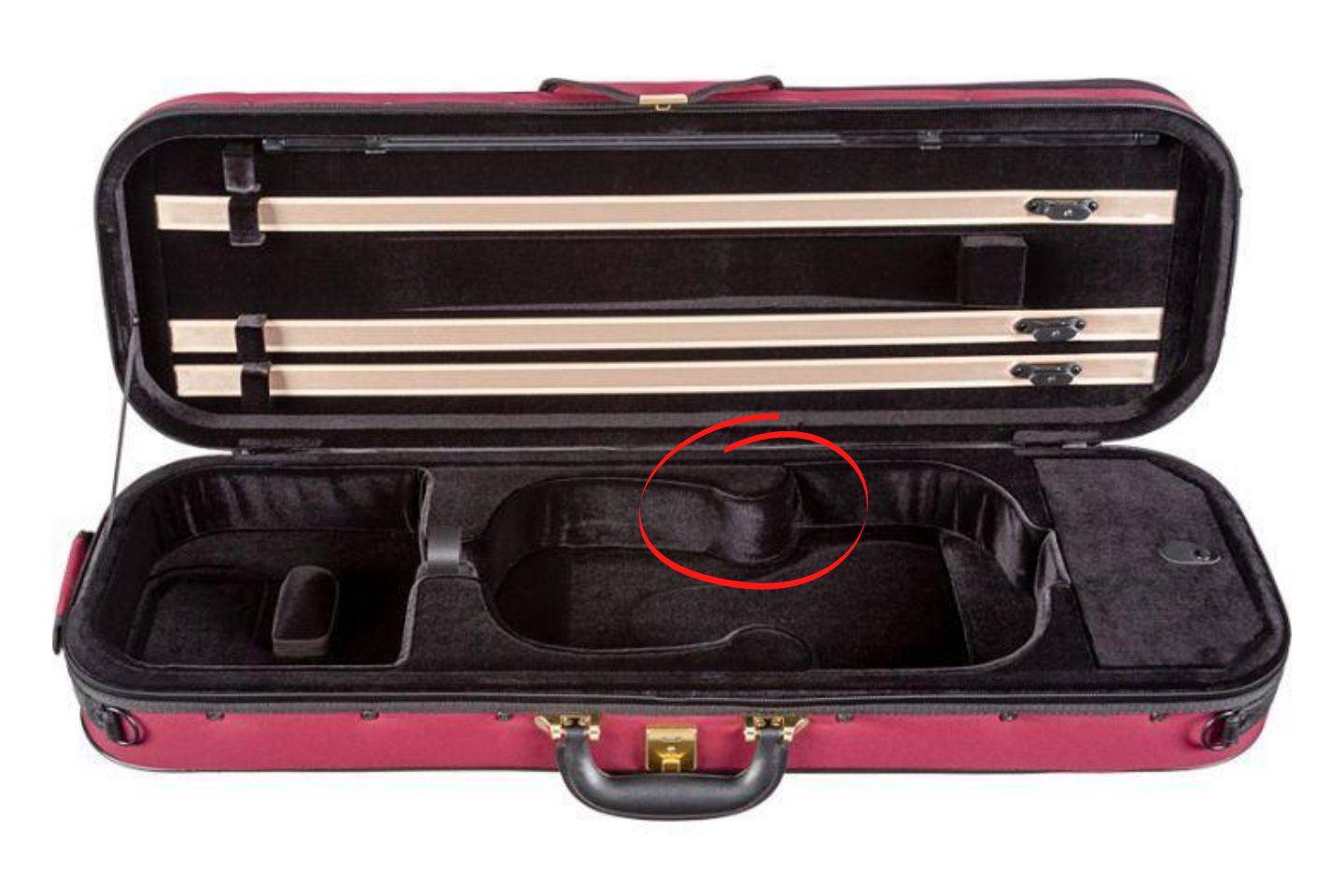 The first thing to look out for is a case with sound box padding. Meaning the interior of the case conforms to the sound box of a violin.
The problem is that many electric violins don't have sound boxes. So having these extra paddings may not work for an electric violin, especially if it has a really unique shape.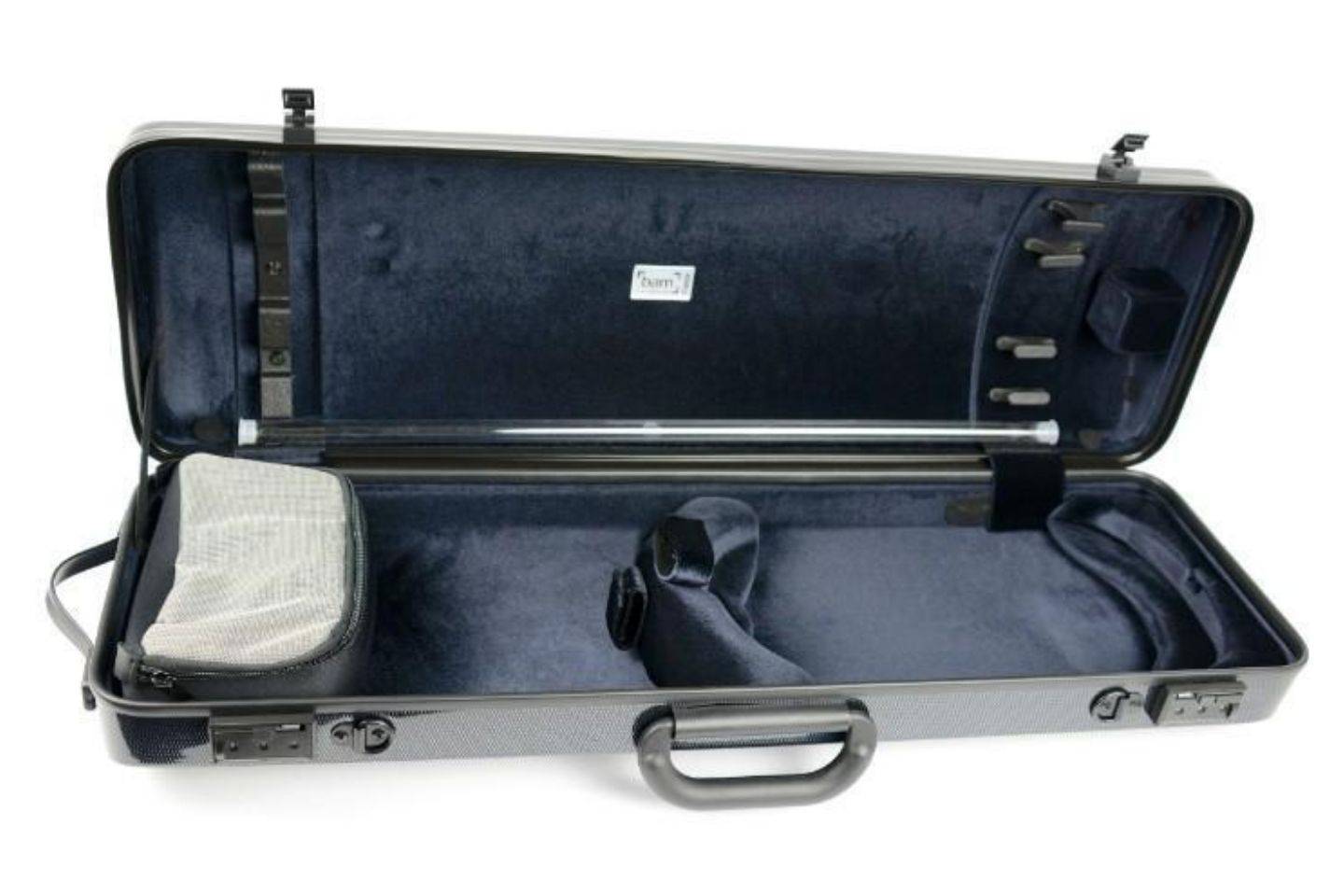 Many modern cases now feature minimal padding. Meaning they only secure the violin at it's lower bout and neck.
The idea behind this is to suspend the violin in a more spacious area. So if you drop the case, your violin won't be knocking against the interior paddings or wooden panels.
Even some of the more expensive violin cases preferred by professionals have very minimal interior padding. Yet they're used to protect some violins worth more than $100,000.
All electric violins will still have the same body length of a traditional violin. Which means the simple interior padding of these modern cases will keep an electric violin protected as well.
Don't Worry About Temperature Resistance
The great thing about electric violins is that their sound is not affected by temperature changes. Wooden violins on the other hand, can suffer acoustically if the climate is too dry, too humid, too hot, or too cold.
So many cases are designed for better temperature resistance. This can get costly though. As an electric violinist, you shouldn't have to pay more for temperature resistance.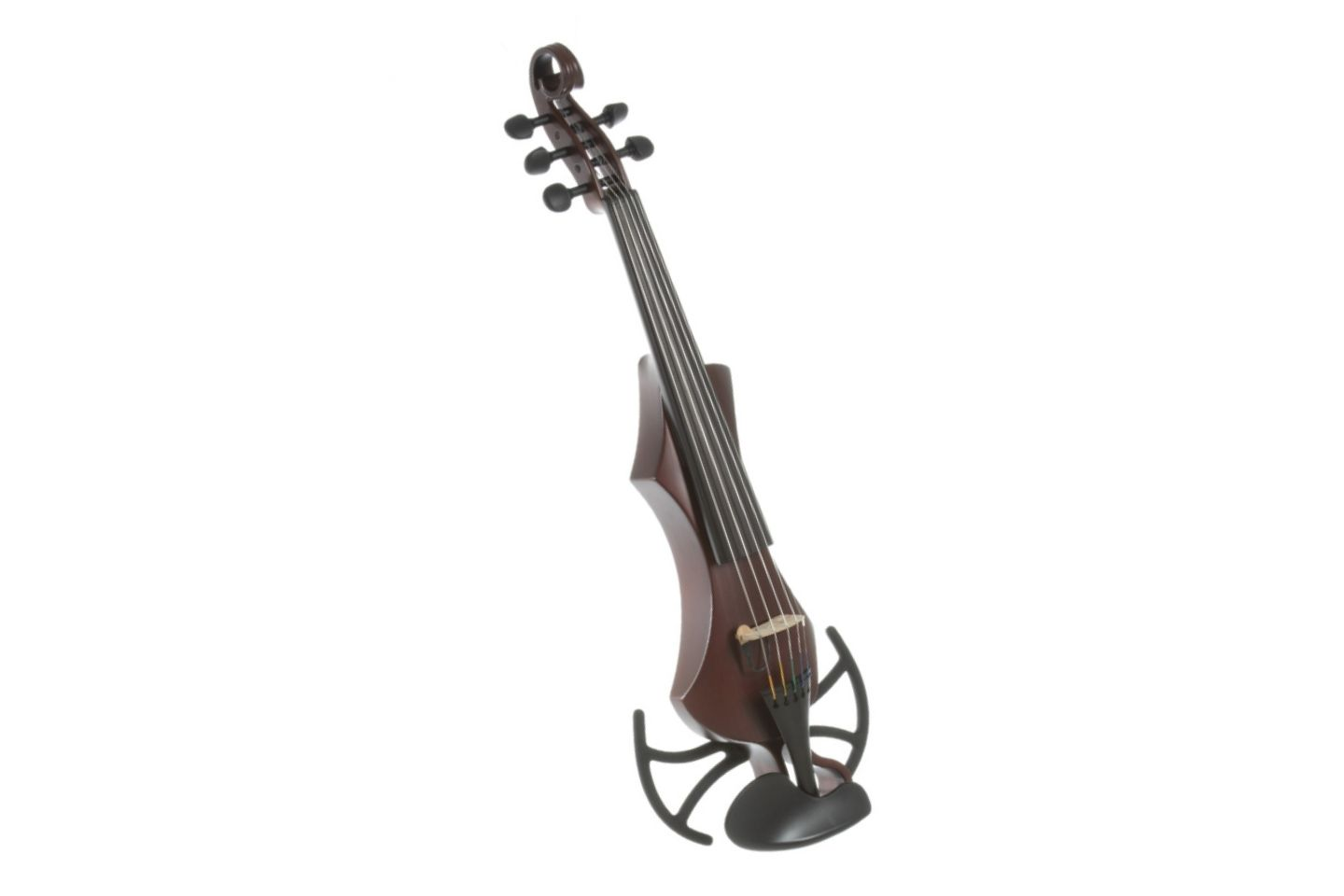 Many electric violins are 5-string violins. However, the scroll box is also wider to accommodate 5 strings and 5 scrolls.
If you're considering an oblong case, you don't have to worry. But if you're looking for a compact and contoured violin case, definitely check with the brand first.
Not all contoured violin cases are able to fit these wide scrolls. For example, all of the Jakob Winter contoured cases will not fit 5-string violins.
However, certain brands like Gewa, have made sure their contoured cases will fit their 5-string Gewa Novita electric violins as well. Such as the Gewa Pure and Gewa Air contoured violin cases.
Look For Protection, Durability, and Lightness
The 3 key features of a great violin case for electric violins is protection, durability, and lightness.
You definitely want a case that is strong enough to protect your instrument. And you want a durable case so that it'll last you for decades. The worst is a case with cheap hardware, such as locks, hinges, or zippers.
A light violin case is always a plus. Many electric violins can weigh more than a wooden violin, so getting a lightweight violin case is great for overall posture.
Top Cases For Electric Violins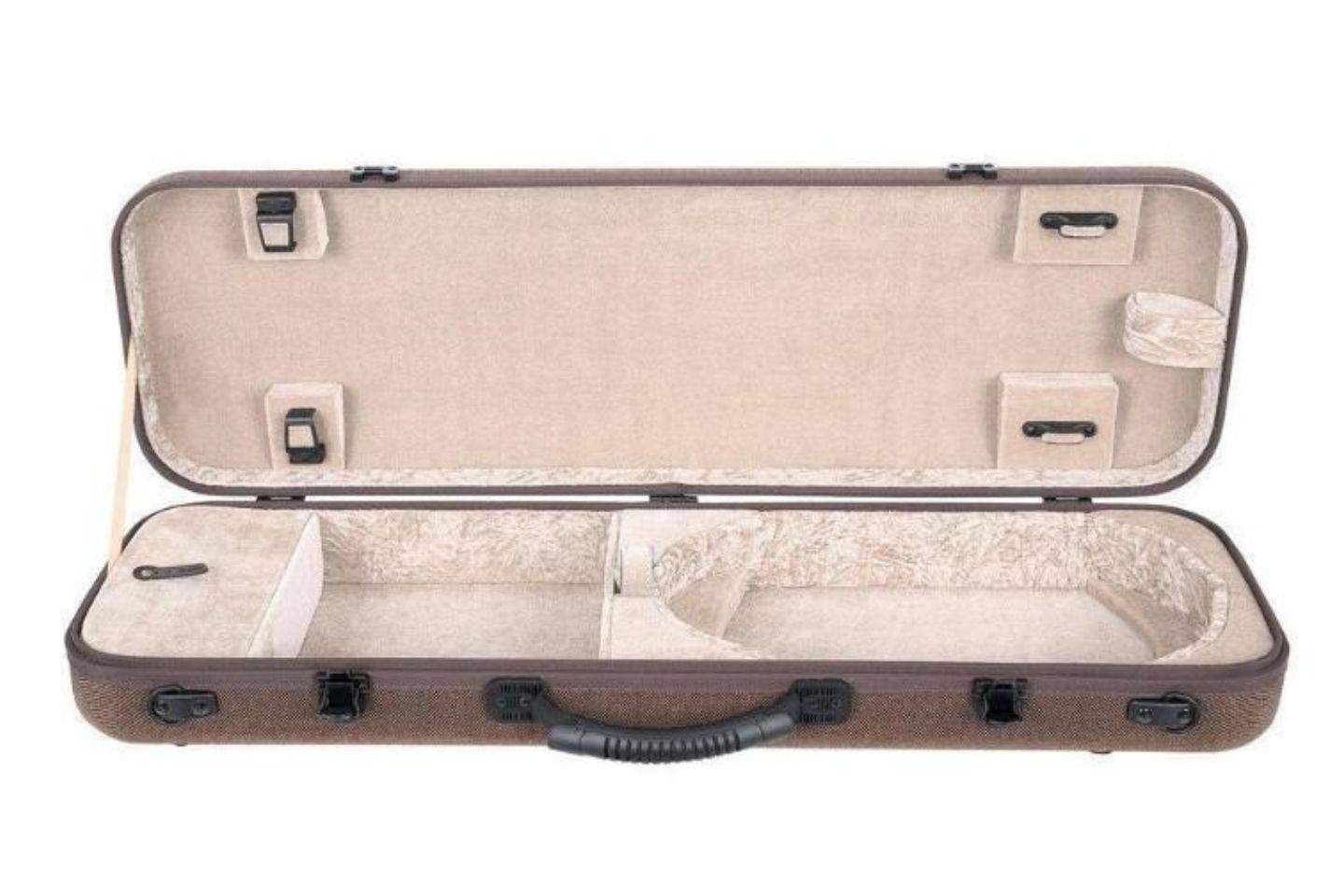 Price: $144 - $154

Weight: 5.7 lb.

Material: eco-friendly flax
This is a popular and affordable violin case. It has a very spacious interior design that makes it ideal to fit all kinds of electric violins. Plus if you have a Yamaha YEV, the color just matches perfectly!
Many violinists prefer this case because of its simplicity. All the resources went into making it protective and durable, which is why it's also quite affordable.
Check out Gewa Bio violin cases.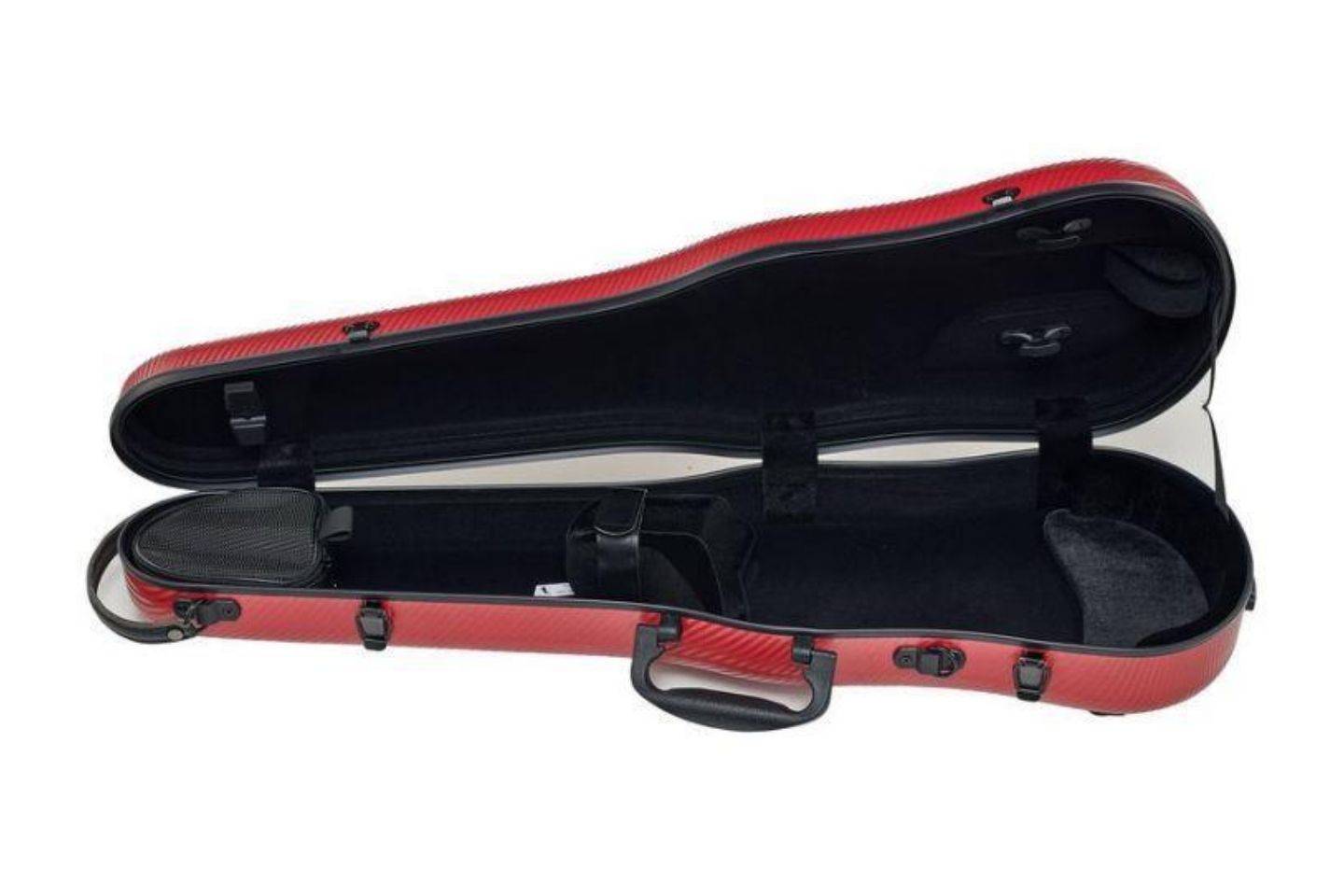 Price: $220 - $251

Weight: 4 - 5.3 lb.

Material: polycarbonate
These polycarbonate cases are stronger than fiberglass cases. They're also more scratch resistant. Plus Gewa designed them to be slightly wider to accommodate their own Gewa Novita 5-string violin.
The neck cushion is also movable. Which allows the case to fit both 4/4 and ¾ size violins. But this makes it useful for uniquely shaped electric violins as well!
Check out Gewa Pure violin cases.
Tonareli Fiberglass Oblong Violin Cases
Price: $269 - $299

Weight: 5.6 lb.

Material: fiberglass
These cases come in an assortment of colors and styles. Making them popular among electric violinists from all genres.
The neck cushion is also adjustable. So you can move it around in the spacious oblong case to accommodate uniquely shaped electric violins.
Check out Tonareli oblong violin cases.
Keep in mind though, electric violins come in all sorts of shapes and sizes. There are electric violins that are actually bigger than standard cases. However, these violins often come with their own cases.
To learn more, check out the Future Fiddler electric violins. Or reach out to us here at Great Violin Cases. We're more than happy to answer any questions you may have.