Top Reasons To Get A Bam Hightech Violin Case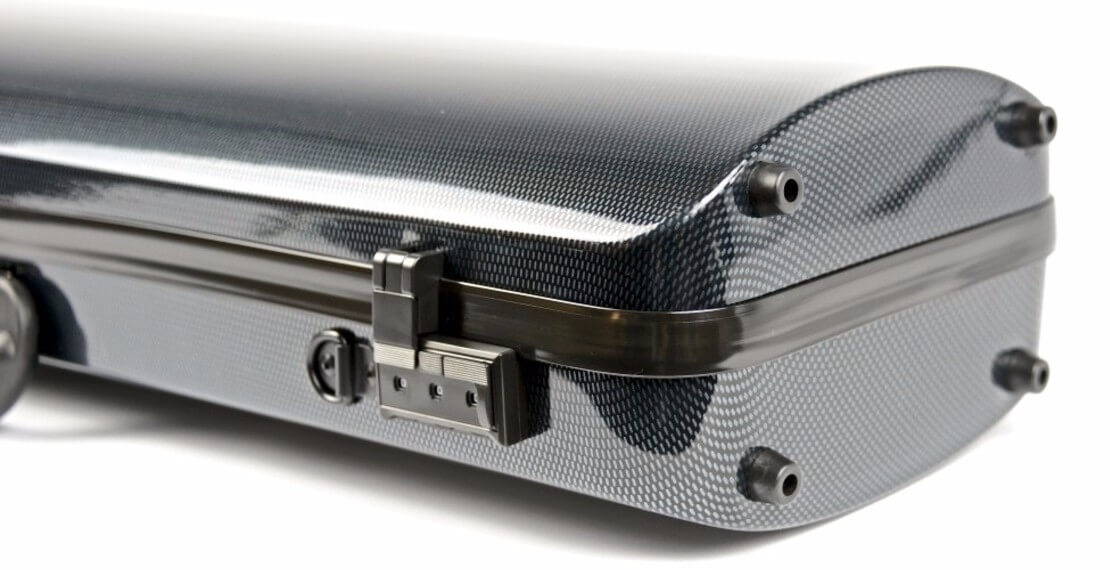 Why Should You Get A Bam Hightech Case?
1. Incredibly Light. Bam Hightech Cases weigh an average of 3.5 to 4.8 lbs.
2. Very Protective. Shells are made of Bam's signature Hightech technique: a tripleply structure made of high performance materials (ABS, Airex foam, another type of ABS).
3. Proven Durability. Over 30 years of protecting the most valuable instruments around the world.
4. Great Insulation. The materials used to create Bam cases provide a thick barrier against weather changes. They also slow down temperature variations within the case.
5. Stylish. The most stylish looking cases in the world of musical instrument protection.
---
When it comes to protecting the most valuable instruments in the world,
Musicians Choose Bam.
Even though violins haven't changed very much in the past few hundred years, violin cases have definitely seen some pretty extraordinary upgrades. For the past 30 years, Bam has been pioneering in the world of instrument protection through new materials and techniques. The goal has always been to make the strongest, lightest, and most durable cases, while making them stylish too!
Mark Wood is a famous electric violinist who also started his own line of Viper electric violins. When it came time to find a brand that would custom design cases to protect his line of electric violins, he chose Bam.
When members of the prestigious Shanghai Quartet travel and perform across the world with their valuable string instruments, they also choose Bam.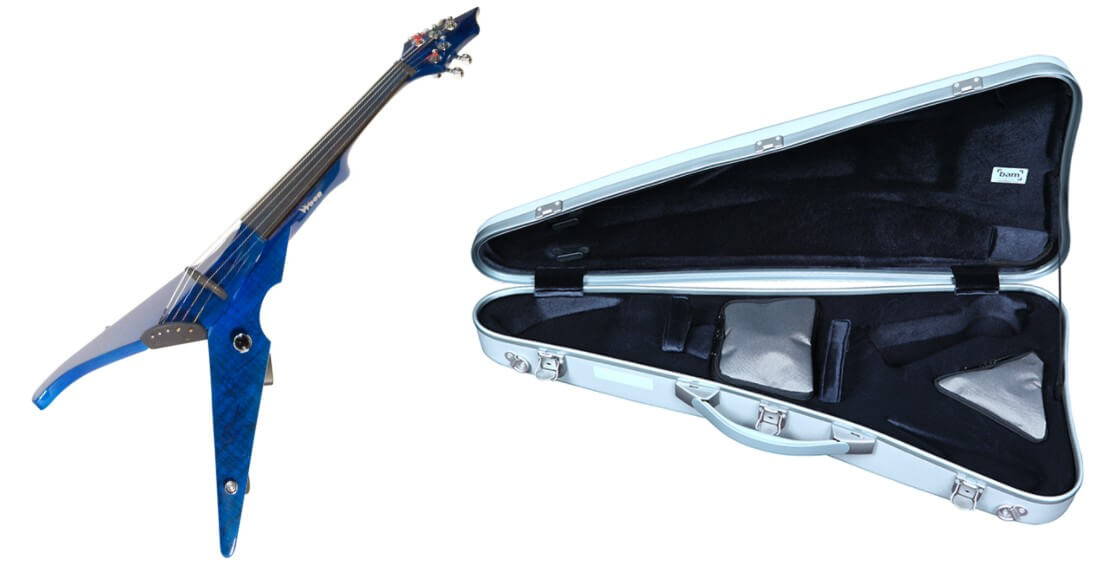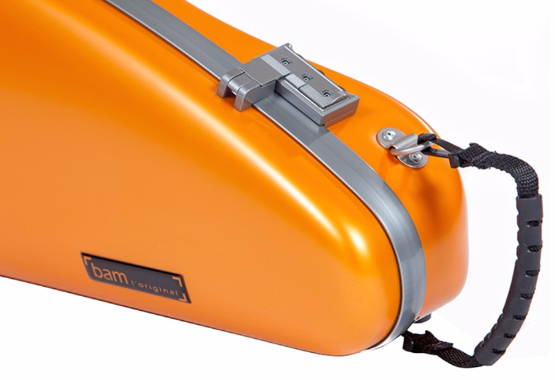 So what makes Bam better than most of the other cases out there?
Incredible attention to detail.
The seal is a simple, but often overlooked part of the case. The seal that goes around the Bam Hightech case features H and U shapes that provide added insulation for a truly efficient air-and watertight seal.
The Hightech Foam Core slows down heat penetration considerably. If a strong sun should shine with outside temperatures reaching 104° Fahrenheit, the heat will not penetrate into the case before a long period of time. This makes the Bam Hightech case more heat-resistant compared to carbon fiber, which heats up faster under the sun.
Bam Hightech violin cases do not need to make sacrifices. Because of Bam's patented tripleply structure with ABS and a polyurethane foam core, the shell is already lighter compared to most cases out there. That's why Bam does not need to save any weight on various hardware, such as high-quality handles, locks, and straps.
Bam Hightech Violin Cases by Shape
---
"The violin that I have has been passed down through the family for at least 130 years, and it sounds 'magical' per my music instructor. I wanted a case that will protect it now and for future generations. And the Bam Supreme L'opera Hightech Contoured Violin Case will do just that!"
- Paula
Read all Bam Hightech Violin Case Reviews
---