Buying a house or renting a place for business can take a ton of research. Or you can simply see where Starbucks goes! After all, they have a much larger team of professionals scouting for locations 24/7 and doing a ton of market research before finding the ideal communities for their stores.
The same is true with violin cases. Nowadays, there are thousands of options out there with several materials, shapes, and styles to choose from. The research can be quite daunting. Especially when you're not even sure where to start.
Which is why we've compiled this list of cases that top violinists around the world use. Remember, these professionals own violins that can be worth 6 to 7 figures. And they're traveling all over the world. It's safe to say these violinists don't mess around when it comes to picking a violin case that'll protect their valuable instruments.
So we reached out to a few world-renowned violinists and asked them which violin cases they use!
The Cases Top Violinists Trust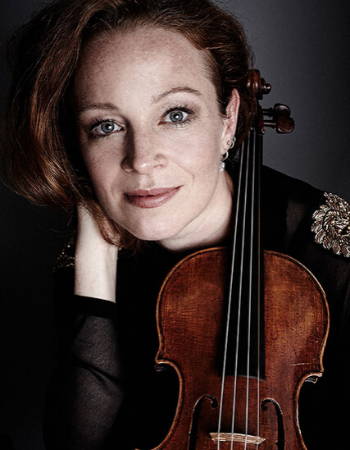 Carolin Widmann - Gewa Air Violin Case
Carolin is a world renowned violinist and a recipient of numerous awards. She has performed with famed orchestras including BBC Symphony Orchestra London, Berliner Philharmoniker, Orchestre de Paris, Royal Stockholm Philharmonic, Seattle Symphony, Sydney Symphony, Deutsches Symphonie-Orchester Berlin, Czech Philharmonic, Philharmonia Orchestra, and more.
Carolin was kind enough to send us a photo of her Gewa Air 2.1 violin case! A protective, durable, and light violin case made in Germany. We're often asked which violin case is best for travel. And though there are quite a few options, we're happy to say that if the Gewa Air violin case is good enough for Carolin, it's gonna be good enough for you too!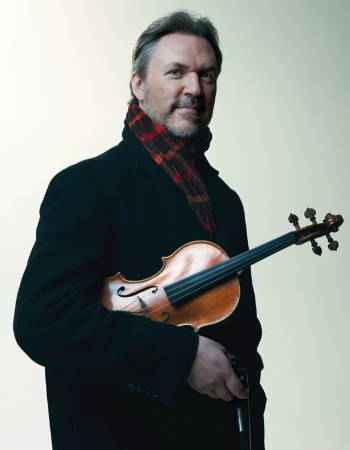 Mark O'Connor - Bam Trekking Violin Case
Mark is one of the most celebrated musicians in the world of American classical music. The winner of 3 Grammys, 7 CMA awards, and numerous national fiddle, guitar and mandolin champion titles. He has performed in front of several U.S. presidents. And his Fiddle Concerto has become the most performed violin concerto composed in the last 50 years.
Mark currently uses a BAM Trekking violin case. One of the most functional cases designed for traveling musicians. This case has gone through some recent updates, and is now the BAM Peak Performance Trekking violin case.
The cool thing about this case is that it has the option to store the bow in a separate bow tube. Since the bow exceeds the maximum length of carry-on regulations for many airlines.
Most will still let you get away with it. But for strict budget airlines, you don't want to be forced to store your violin under the plane. With the Trekking case, you can safely bring your violin with you into the cabin of the plane, while checking in the bow tube.
Learn more about Mark O'Connor.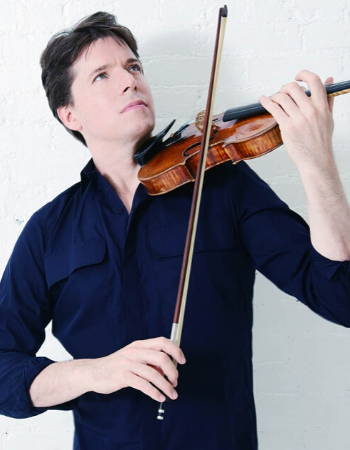 Joshua Bell - Customized Musafia Violin Case
Almost every violinist in the world has heard of Joshua Bell. He has performed with almost every major orchestra in the world. And has done several film soundtracks and television debuts. He has also pushed the boundaries of music by collaborating with Sony in creating the Joshua Bell VR experience. Where you get to see his performance through a full 360-degrees Virtual view. He's also very well known to the public through a Pulitzer Priz- winning Washington Post article, where he performs as a disguised street musician in a metro station.
Joshua Bell uses a customized Musafia violin case to protect his 1713 Huberman Stradivarius violin. The front pocket of his Musafia case has been customized to be bigger, since he carries his whole life around that case every day!
Jason Anick - BAM Hightech Violin Case
A rising star in the world of jazz violin and mandolin, Jason is also one of the youngest violin professors at the prestigious Berklee College of Music. He has performed with top artists like Stevie Wonder, Tommy Emmanuel, Hamilton de Holanda, The Jim Kweskin Jug Band, John Sebastian, Delta Rae, and Ward Hayden and the Outliers.
Jason has several cases, but he protects his main violin with a BAM Hightech violin case. These are some of the most protective, durable, and lightweight violin cases you'll find. Plus they come in several colors and styles. You can make it your own too like Jason did with his collection of stickers!
Learn more about Jason Anick.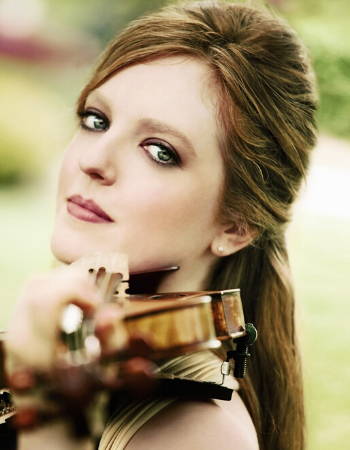 Rachel Barton Pine - Negri Diplomat Violin Case
Rachel is an internationally acclaimed concert violinist, recording artist, educator and philanthropist. She has performed with many famed ensembles including the Atlanta, Baltimore, Chicago, Dallas, Iceland, Montreal, New Zealand, San Diego, St. Louis and Vienna Symphonies. Her discography includes 38 albums.
She protects her "ex-Bazzini, ex-Soldat" Joseph Guarnerius del Gesu with a Negri Diplomat violin case. The same violin case that Maxim Vengerov uses to protect his Stradivarius violin. This case is the "Rolls-Royce" of violin cases. Incredible protection and durability. These cases are handmade with superior craftsmanship.
Learn more about Rachel Barton Pine.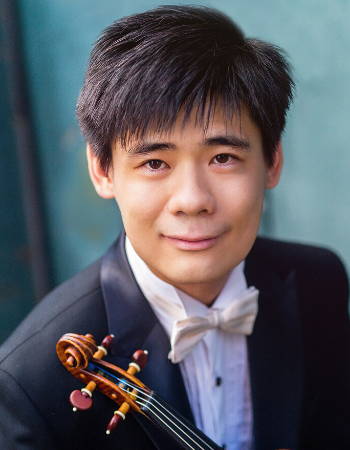 Angelo Xiang Yu - BAM La Defense & Gewa Air
Angelo is known worldwide for his astonishing technique and musical maturity. He has received numerous awards including the Avery Fisher Career Grant, Lincoln Center Emerging Artist Award, and first place in the Yehudi Menuhin International Competition. He has performed with many world-famous orchestras.
Angelo alternates between two violin cases, a BAM La Defense contoured violin case, and a Gewa Air 2.1 oblong violin case, to protect his 1715 "Joachim" Stradivarius violin. We often get asked which type of case is better, contoured or oblong. Why not both!? They're two different shapes that serve different purposes.
Learn more about Angelo Xiang Yu.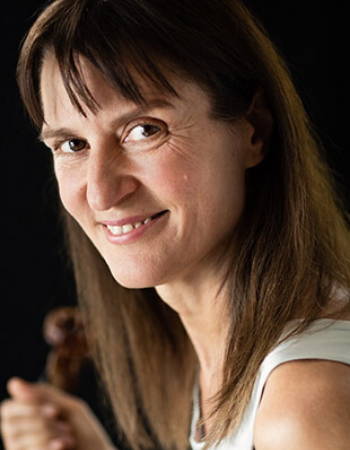 Viktoria Mullova - Gewa & Maurizio Riboni Violin Cases
Viktoria has been a staple in creative contemporary music since 2000. Her ventures in modern music include world, jazz, and pop. Some of her most prestigious albums include Through the Looking Glass, The Peasant Girl, and Stradivarius in Rio. Each album draws on influences in her own life. She has performed with numerous famous orchestras. And her musical curiosity and diversity has inspired many musicians across the world.
Viktoria plays on a 'Jules Falk' 1723 Stradivarius, and a Guadagnini violin. And she protects her priceless instruments with a Gewa double case, and a Maurizio Riboni handmade violin case.
Summary
Here's just a few of the top violinists that we asked. Through the vast majority of responses we received, most top violinists trust the following cases to protect their violins:
The great news is that you don't need to spend a fortune to protect your violin. Gewa Air violin cases start at $499. And they're actually used to protect some million dollar violins!
We often get questions and concerns regarding the protection and temperature resistance of these cases. But without getting too scientific and deep into the research, just remember, if it's good enough to protect the priceless violins of world renowned musicians, it'll definitely be good enough for you too!
Keep in mind, violin cases are not perfect. There's no case that'll protect your violin if you leave it in the trunk of the car for 2 hours in 90 degree weather. Choosing the right case is just as important as what you do with the case.
Finally, we'd like to thank all the violinists that were able to take time out of their incredibly busy schedules to help us get a better understanding of the cases they trust to protect their beloved instruments.