Top Four Violin Cases For Travel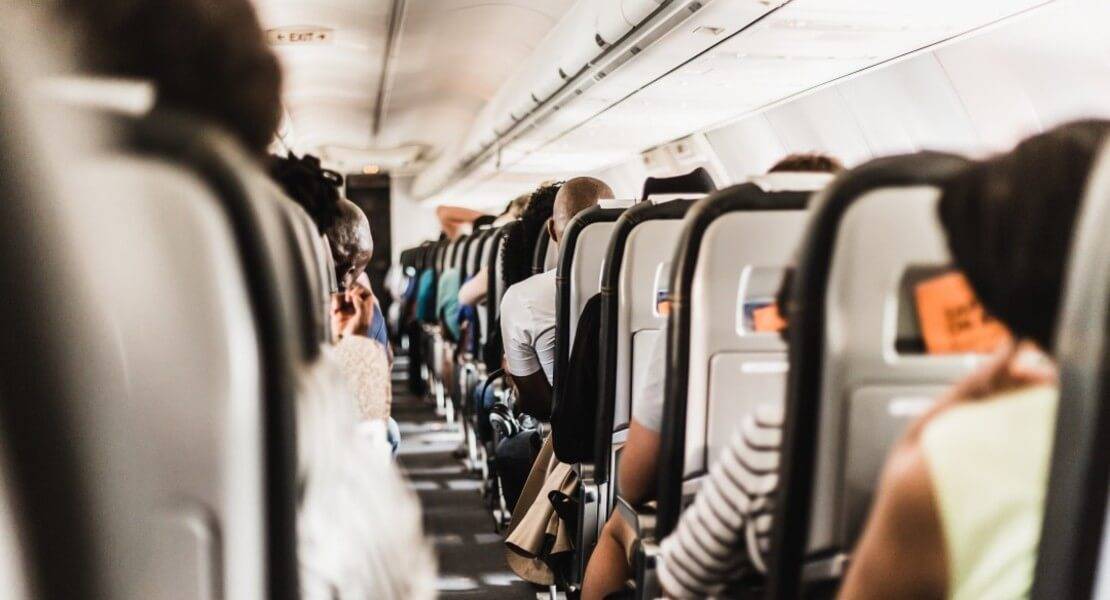 One of the most common questions we get here at Great Violin Cases is which case is ideal for traveling. Now this does not mean which case can be stowed under the plane. No wooden instrument should ever be stowed under the plane. This is due to pressure changes, temperature changes, and being thrown around by baggage handlers. Plus once every blue moon, we hear horror stories of how TSA broke the locks on a case to inspect the instrument.
So what are violinists looking for when they ask about a case that is ideal for traveling? They're looking for a case that they can take with them into the cabin of the plane without having to check their instrument in. That's why we suggest going with a compact case.
Even with compact cases, almost none of them will meet the allowed carry-on dimensions. Even the violin bow is usually 24 inches or more in length, thus exceeding the maximum length allowed for carry-on luggage. However, over the years airlines have become a lot more relaxed when it comes to violins and violas, so you don't have to worry too much about the size of your violin case. We do still suggest compact cases though, rather than an oblong case. Oftentimes, if an airplane is running out of space in the overhead compartments as passengers are boarding, airline staff will pick luggage at random to stow under the plane. You definitely do not want a larger oblong case to attract any attention. Which brings us to our next tip: Don't be the last one to board the airplane! If the overhead compartments have already filled up, it's going to be more hassle for the airline staff to take someone else's luggage out of the overhead compartments to make space for your case.
The following cases are compact in size. They vary in price based on their weight, durability, and resistance to temperature changes. This is especially important if you'll be traveling with your instrument between dry and humid environments. It also depends on the value of your instrument. A young violinist playing a Suzuki violin will not need a $500 violin case just to travel with.
---
Bam Hightech Cabin Violin Case

As the name suggests, this case was specifically designed by Bam France for airline travel. The case itself does not exceed 24 inches in length. That is because it can only fit a violin. There are no bow-holders in the case. It actually comes with a separate bow tube that can fit up to 2 bows. This case is ideal for violinists who travel quite often. The bow tube itself can be placed in a large-size suitcase to be stowed under the plane. The case also comes with two elastic bands so that when you're not traveling, the bow tube can still be secured to the case itself.
The Bam Hightech cabin violin case also features Bam's signature tripleply shell and foam core. This technology makes the case more resistant to temperature changes compared to carbon fiber. This is great when traveling between environments of different temperatures and humidity levels. Plus the case only weighs 2.6 pounds, making it very easy to carry when walking through large airports.
Bam Hightech Contoured Violin Cases

Similar to the cabin case, Bam Hightech contoured case features the same durability and protection. It contains two bow-holders, which makes it longer than the allowed length of carry-ons. However, most major airlines do not have any issues with these cases. Many violinists prefer contoured cases to cabin cases so that they can keep their bows and violin in one place. But having a bow tube could just take some getting used to. After all, cellists often keep their instruments at their school or rehearsal space while they take their bows with them in a separate bow tube. Either way, these contoured cases could be a great option for you. They are also incredibly light, weighing only 3.5 pounds.
These German-engineered cases are very compact. They use different materials and techniques to mold the cases, which makes them very strong and puncture-resistant. They're not as resistant to temperature changes as the Bam Hightech cases, but they are still very stable. The Gewa Air 1.7 cases are a little bit more affordable compared to the Bam Hightech contoured cases, and they have adjustable velcro straps for the shoulder rest. So if you have a large shoulder rest, like a Bon Musica shoulder rest, then this would be an ideal compact case to have. It also comes in several color options.
Jakob Winter Contoured Violin Cases

The Jakob Winter contoured violin cases are made of environmentally friendly materials. They're not as protective as Bam or Gewa cases, but they are very compact and light, weighing about 3.6 pounds. They're not as resistant to temperature changes either, but they are a lot more affordable compared to the Bam Hightech and Gewa cases. Furthermore, they have a spacious compartment under the violin for large shoulder rests. These Jakob Winter cases are ideal for student musicians who travel often.
All of these cases are compact and light. This means that you'll have a very good chance of carrying one on with you when flying. Some cases are definitely more protective, durable, and weather-resistant compared to others, but it really depends on your needs. How much do you travel? Do you mostly fly major airlines? Or do you fly a lot of budget airlines throughout Europe? Do you have a large shoulder rest? Are you forgetful? Would it be a hassle for you to bring a separate bow tube when going to rehearsals? Whichever type of traveler or musician you are, one of these cases will definitely fit your needs. But keep in mind: Never stow your precious, fragile wooden instrument under the plane.